Welp - it happened.
The first communicable disease at Ben's daycare.
We got the email Saturday morning: two kids had
COXSACKIE
. (aka HandFoot&Mouth Disease)
My SIL was over that morning as we were getting ready to take Ben shopping and to lunch - and E begins a nuclear-level-meltdown:
"god DAMMIT. SHIT. I wonder who it is!!"
(proceeded to respond to the daycare provider's email - under my email! -
demanding
asking to know if either of them were in Ben's class...)
We quickly got a response that
Yes
, one of the kids was from Ben's class. (I also felt I had to apologize and make clear that E had sent the borderline nasty email when the owner kept saying how bad she felt...)
When I began to hypothesize out loud that it was siblings at the daycare (one of Ben's classmates has an older brother) the nuclear meltdown went even higher:
"OH GOD
DAMMIT
- Ms. [Teacher] showed me a video of [Timmy] feeding Ben by hand! OH
DAMMIT
!"
I mean - the guy acted like Ben had been exposed to Ebola...
So, we watched him all weekend - nary a symptom sprouted.
Except then, today I got a call at work. (First of all, I am just glad that the first line out of their mouths when they call me at work is, "Ben is ok!")
But his eyes were oozing.
He had a slight eye booger problem and just seemed "off." She wondered if maybe it was pink-eye developing? And was that a symptom of coxsackie??
GREAT
.
So after a quick pow-wow with E, we arranged that I would pick up and bring
infectious baby
Ben to the doctor, and he would take off of work tomorrow to stay home with him.
Ben and I sat in the waiting room (on the quarantined "sick visit" side) and I admonished him, DON'T TOUCH ANYTHING! you'll give everyone coxsackie!!
(if you're wondering how the hell to pronounce that, it's "cock-sackie." But say it fast, so no one can quite tell exactly what you're saying... or just call it "HandFoot&Mouth Disease" and make it easier on everyone...)
Well quick visit (but long wait) later, Ben does
not
have coxsackie.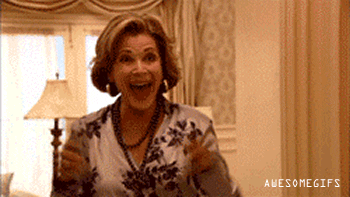 He has a double ear infection...