You've been my constant companion for the past few months, always there for me no matter what time of day (actually, literally around the clock... I think you made yourself TOO availble, note for future relationships!)
I can't tell you how many late nights were spent here, cruising F.acebook together...
No matter where I was, there you were right beside me (whether I wanted you or not! - another note, don't be so clingy next time!)
You were there for Dee's wedding (yes, you were fancy too - tucked into a nice black bag...)
You came along to Seattle (ok, you didn't see Post Alley, but you were there in spirit! And you and I got together just mere hours after this! Possibly in the car on the way home, now that I think about it...)
You were even there on Thanksgiving to see all the family!
You came along on date nights, for a quick feel-up during the carrides home...
You came along to Ben's baptism, and to my office (and my administrator's office, and the asst director's office...)
You came along on weekend jaunts to Seaside Heights...
You came along on a long drive to Massachusetts, and a day in NYC (including Central Park - I did make it back to Muffin's apt before you and I had our "Date"...)
You even got to go where no male has gone before - Girls' Night! (That was special. Sitting in the kitchen with three of my girlfriends, sucking down wine while you sucked down milk...)
Then just a few days ago, it was time to pack up and part ways:
I think it was healthiest for you to move on...
After a trip to the local pharmacy, where we first met all those 5 months ago, there's a hole where you used to be...
I willlll
Re-meeeeeember
Youuuuuuuuuu
I won't tell you that you've already been replaced by Ben's new Oscar the Owl humidifier...
and I won't tell you how FREE I feel now that you're gone!
I had also forgotten about all the non-nursing bras I own - GREY with LACE! Light Pink! Black Lace! Polka Dots! (Note to future self - don't wear that last one under a white shirt... To work...)
While I wish you all the best with future endeavors, I hope to never see your sucky-face again! (Get it? SUCKY?! ... lol)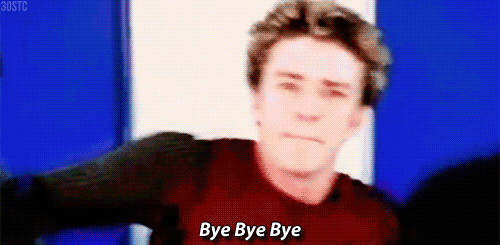 P.S. - the friend Dee who was wedding-crashed by a pump?
She's pregnant (squeeeeeeeee!) after a shitty past few years (ok, excluding her wedding!)
She just hit 5 years remission after a breast cancer diagnosis at 25, followed by chemo, radiation and a double mastectomy... So she's ready for a smooth pregnany - send some T&Ps for a great NT scan for her today!!