This weekend was literally packed, end-to-end, and because Mommy's too tired to remember to brush* her teeth, here's Ben:
I got to watch Daddy play in the park! with some big stick - and some little ball thingy, kind of like I've seen the doggies chase!
Ben - that's called hockey - Daddy is excited to start training you as soon as you can stand! (And no, you can't bring your fun walker on the ice...)
I got to swing for the first time with Mommy and my paparazzi my aunts at the park
Mommy wouldn't let me chew on the fun rubber... waaaaah!
I guess that meant it was time to go - I got put in my sleep-chair
-Ben it's your carseat, it's for you to
travel safely in! (Can you guess who fell asleep on the way to Michael's?)
Next thing I knew, I woke up in my favorite place - all kinds of fun things to look at and grab off the shelves!
Little do you know Ben - we loaded up on DIY stuff for your birthday party!!!
Supplies to make these: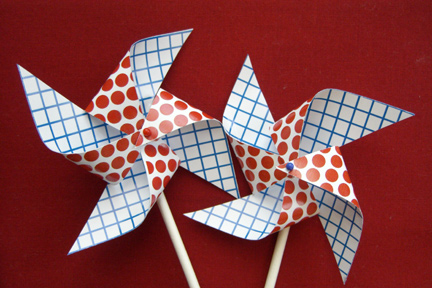 and our version of this:
Then, after another trip in my sleep-seat, where I didn't sleep at all, we played and played and... zzzzzzz....
And good thing we all got a little rest period in... we had a Battle to fight, and it all started innocently (and appropriately) enough with a bath...
E's adopted sisters M & J were staying with us for the night Saturday, and so I enlisted their willing help (honestly - they love everything-Ben!) to prepare him for a bath...
As I'm running the water, M is stripping down Ben and I hear a choking gasp/giggle/dry heave and she squeals - "THERE'S POOP ALL OVER HIS SHIRT!"
And there was... and it was all over his back... and the towel...
and yup - look closely - IN HIS HAIR.
When M unknowingly pulled his onesie off, it smeared.
EVERYWHERE.
I didn't even know where to start - good thing M & J were there to run for plastic bags for his clothes and HOLY-HELL-WHAT-HAPPENED-IN-THERE diaper...
Yup - that's more poop smeared on the edge of the bathtub - something I didn't notice until I put my elbow in it. Awesomeness.
We used paper towels to wipe off the chunks as Ben tried to climb out of the tub (and in doing so smeared even MORE poop on the edge of the tub...)
And then I had to rerun a whole 'nother bath for him - because, you know, it's kind of gross to have poop chunks floating by as you splash and play...
(Meanwhile, M and J were respectively: trying not to puke, and taking pictures...)
We started Sunday well-rested (and well-cleaned)... and decided to go to a local street fair (where I found an awesome dress - wearing it now at work! - for $8!!)
Ben played his first fair-games and won a money/koala (we didn't realize it wasn't a monkey until we got home... lol)
And because he just rolled that way this weekend ("that way" being NoNaps - he struggled to keep his eyes open the whole ride home, then proceeded to shake the bars and wail like a banshee from his PNP until he was collected, one tear-streaked sleepy little boy)
we barely made it through dinner before this:
*literally. I got to work today and realized I forgot to brush my teeth. and put on deodorant.
Again.
#IsItFridayYet
#GonnaNeedMoreWine
(good news is I remembered tampons for lovely CD1 - it's a 13-day LP and confirms that I can tell whuck's (a new phrase for "WhatTheF*ck") going on with my body and ovulation!)